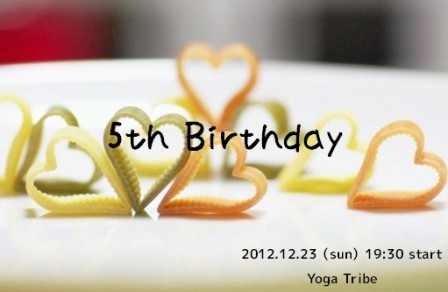 Yoga Tribe become 5 years old on Jan 2013.
As celebration for 5
th anniversary, we have a birthday party (pot luck party) as below.
Please come and celebrate together!


Date: 19:30-21:00, Sun, 2012.12.23
Place: Yoga Tribe; 1-16-5-312 Kitasakae Urayasu, Chiba, Japan/ 1min from Urayasu Station
Fee: Free
*No reservation is required.
*Please bring food or drink, and plate and cup.