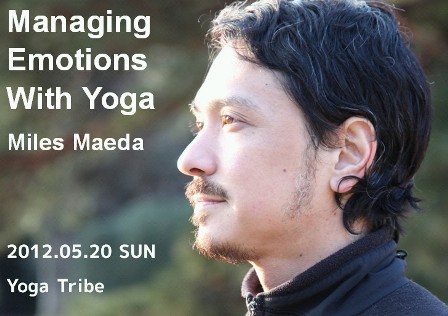 When we get emotional, having self-control and maintaining our awareness can seem difficult if not impossible. But in actuality emotional states are very easy to identify and understand. An essential tool in managing our emotions with yoga is learning about the Five Poisons, the basic categories of negative emotions. Then we can actually change the way we feel by utilizing yoga asana and pranayama remedies to bring about the positive counterparts. Finally we can experience the lightness and clarity that follows which opens the door to our natural state of being – the state of yoga.
When we allow ourselves to be in a truly natural state, without effort we experience love, compassion, equanimity and joy. We deeply connect to our soul, rejoice in the happiness of others, feel inner and outer balance, and our spirit is uplifted and inspired. When we come up against obstacles and challenges, it can stimulate the patterns of our poisonous emotions. We can feel animosity towards others, become attached to things for our happiness, get stuck in habits that don't help us to grow, or become indifferent or lazy about our growth and purpose in life.
In this workshop we will learn about the five poisonous emotions, how to use yoga asana and pranayama to remedy the negative experience, and cultivate the naturally positive qualities in our being. We will also learn a mantra that purifies negative thoughts and emotions and allows us to be in a clear and balanced state. No matter where we are now in our practice, we can all learn how to stop when we get emotional, check in with ourselves, and work as skillfully as possible to get the results we desire. Liberate your emotions and live a life full of joy and inspiration!
■Detail
Date:Sun 20th May 2012, 14:00-17:00 (Door Opened at 13:30)
Venue:「Yoga Tribe」1-16-5−312 Kitasakae Urayasu, Chiba (1 min from Tokyo Metro Tozai-Line Urayasu station)
Fare: JPY4,500 (Payment should be arranged in advance)
Max No of People: 16(Advance booking only)
How to Apply:Please send e-mail to book@yogatribe.jp - including your name・TEL・e-mail・WS title.
■Miles Maeda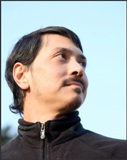 Miles Maeda has been a teacher of yoga and meditation for the past 16 years. He has developed practice centers in Chicago, San Diego, Portland and Long Beach, and has worked with students all over the world. Miles specializes in the practical application of yoga in daily life, creating with his students intentional focus in health, education, creativity and community.Miles' comprehensive training encompasses the evolving styles of yoga as they have existed on the planet over the past 18,000 years. His intensive studies range from the classical Indian yogas (Hatha and Kundalini Yoga) to East Asian traditions (Tao Yoga) to the ancient schools of Central Asia (Tibetan/Yungdrung Bön, Tantra and Sufism). He continues to enrich his education and experience through modern movements systems such as Pilates, GYROTONIC® and GYROKINESIS®.As an educator, Miles offers teacher training through the World Evolution school of yoga as an E-RYT/RYT 500 certified teacher with Yoga Alliance. His current classes and workshops introduce the rich diversity of yoga styles and provide useful applications for practice in every day life. Ultimately, as a teacher, Miles' goal is to be an example of what he teaches as well as to create opportunities for students to deepen their own experience, understanding and connection to practice.